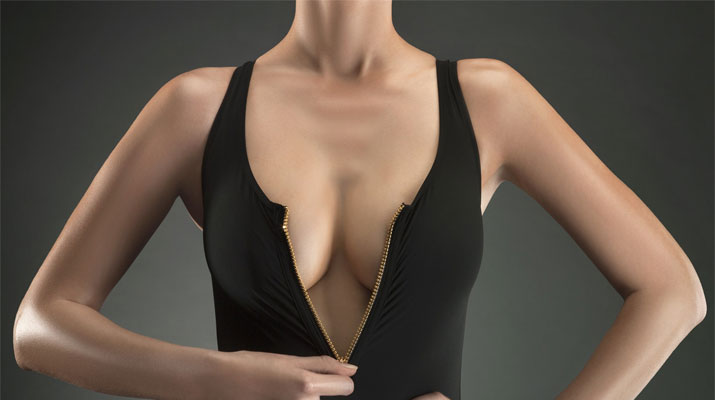 Women don't just need a breast reduction for the sake of good looks. Breasts that are too large can lead to chronic pain in the neck and back and even a hunchback. In a small proportion of women, the bra presses on the arm's nerves, which leads to cramping. A rash and wounds also develop under the breasts.
Women with oversized breasts may have difficulty with daily activities and the choice of clothing. Surgical breast reduction can alleviate all of these problems. Genetic factors, some diseases, and hormone problems can cause breasts to be too large. An increase in weight, breastfeeding, and gravity can also add to these problems.
How Is Breast Reduction Surgery Performed?
Breast reduction surgery takes about 2 hours. The operation is performed under general anesthesia. After the procedure, the patient is given a bra corset. The patient has to stay in the hospital overnight.
After a breast reduction, swelling, bruising, and a loss of sensation may occur in the nipples. These problems will disappear after a week. After surgery, patients can continue their daily life within a week. However, it is advised not to do heavy and taxing exercises for three months.
This can have many causes. Hormonal changes due to aging can lead to fewer cells in the breasts. This leads to the inside of the chest hanging loose. Breastfeeding women are also at greater risk of sagging breasts.
When the breasts fill with milk, they enlarge, and with breastfeeding, they empty again. When this is repeated several times, the breasts will sag on their own. In some cases, breasts may sag prematurely because the tissues supporting the breast were already weak at birth.
Differences Between Breast Correction and Breast Augmentation
The difference lies in the fact that breast tissue is removed and the breast is reduced in one, and the problem of sagging breasts is solved in the other. Both operations are very similar.
Breast Reduction Surgery Prices in Turkey
We organize breast reductions, breast corrections, and breast augmentations in a private hospital in Turkey. An all-inclusive concept is used for breast reduction. Dinner and personal necessities are not included in the package. Accommodation, breakfast, airport transfers, corsets, medicines, check-ups, and hospitals are included.
You can consult the prices for a breast reduction on our website under the heading "Price List."